How Did Thrive Begin?
Thrive was launched in March of 2007 by a few dedicated people hungry to see God work in the lives of those who needed a church. Pastor Mark Hale, his wife Lisa, and their four children moved to the Grand Forks area to start Thrive. Previously, Mark had spent 17 years mainly serving in large churches and one smaller one. He realized that most churches are built to cater to "churchgoers." However, it seemed that a vast segment of the population hadn't gone to church or was disenfranchised with traditional churches. So, for the last 17 years, Thrive has been an outreach to them.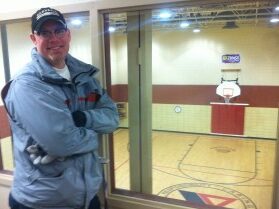 The Building
Thrive was built on the premise that church is not about the building. Stained glass is not our thing. Thus, Thrive rented space at the YMCA for over five years. Our setup team transformed their gym into a cool worship space. Volunteers set up stages, lighting, sound, refreshments, welcome area, and children's ministry. Most people can't fathom how a YMCA can become a church, but for 300-plus Sundays, it had. Today, Thrive meets in a permanent location. God has blessed us with our own building that was once a large furniture store. You can find us every Sunday morning at 1726 S. Washington St. (corner of Washington St. & 17th Ave S.). Thrive is part of the Church of the Nazarene, Prairie Lakes District.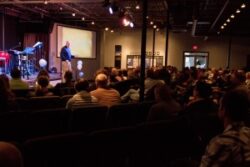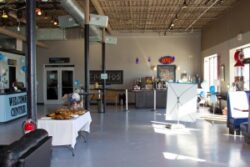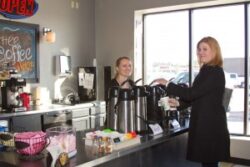 The Relationships
Relationships are extremely important to us. Thrive started with just a couple of families being involved, and they are what matter most to us. At the end of the day, fads and trends come and go. Styles change. But healthy relationships between followers of Christ last. We do everything we can to help people connect with each other at Thrive. Our entire ministry has been built around community.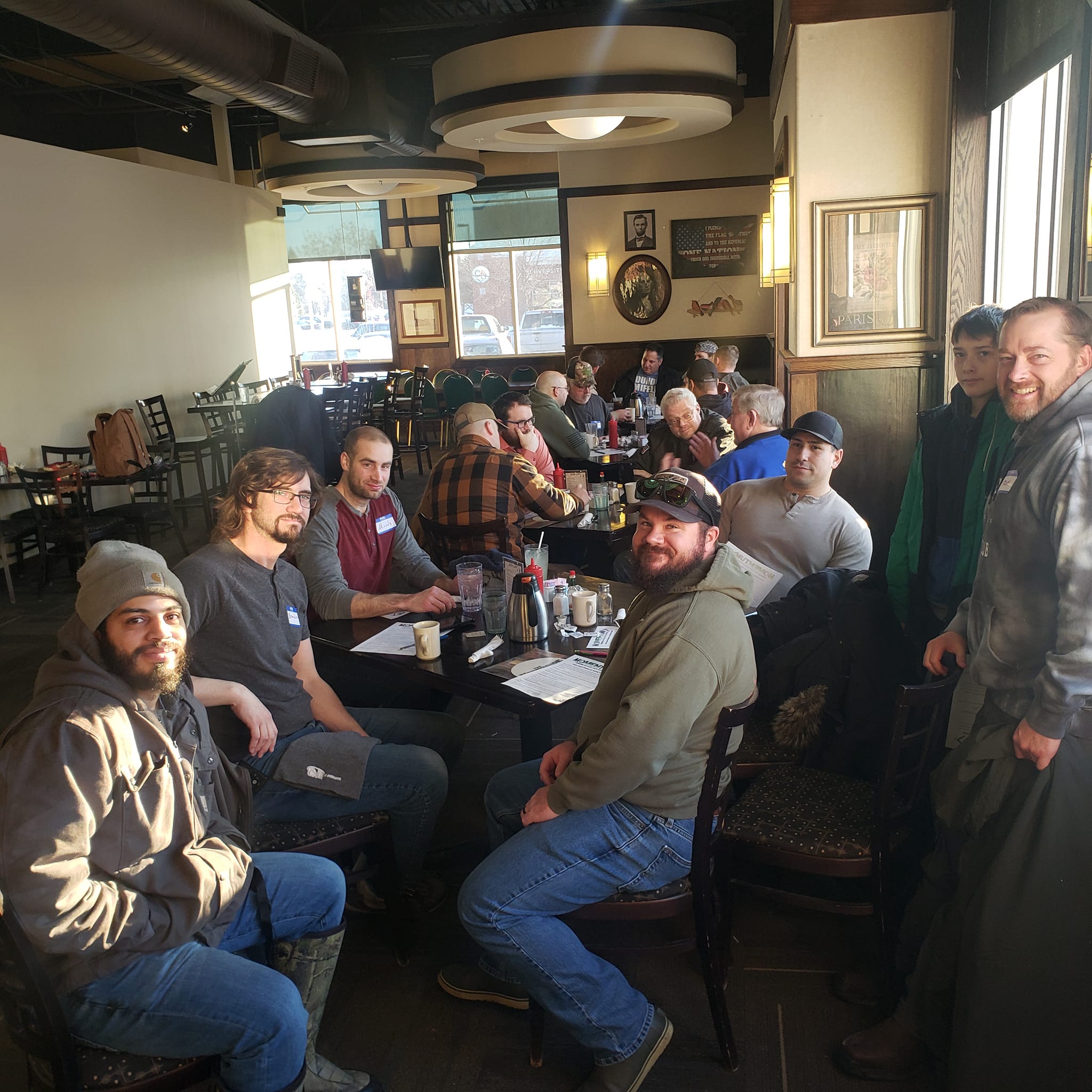 The Staff
Thrive employs one interim Lead Pastor and six part-time staff. Each staff person oversees a vital area of ministry. The staff is the heart of the day-to-day operation of the church, while our Leadership Team oversees and protects the vision and helps make major decisions.
Our Beliefs
We believe…
• There is only one God, and He made everything. God is a Trinity of persons: the Father, the Son, and the Holy Spirit.
• Jesus, who came from heaven to earth about 2000 years ago, is fully God and fully man at the same time. Jesus came to save us and give us eternal life through His death and resurrection.
• God's Holy Spirit is active in our world and helps lead us toward God.
• The Bible is our instruction manual outlining all we need to know in life about how to live right by God and gain eternal life.
• We have all sinned and need God's forgiveness.
• God invites us and enables us to turn from sin, but it is our choice.
• When we repent and turn away from our sins, trust in Jesus to accept us, and make a complete commitment to God – He will purify our hearts and set us free to love God and one another truly.
• Heaven and hell are real places.
• Jesus is coming again.
Our Core Values
The guiding principles that dictate behavior and action at Thrive:
• We value the application of scripture: Teaching is for life change.
• We value growth: Real Christian followers grow.
• We value Grow Groups: As a church gets bigger, it must get smaller.
• We value excellence: God is honored in excellence.
• We value service: Every believer is a volunteer.
• We value creativity & innovation: Changing methods – unchanging message.
• We value unity & diversity: Focusing on the things that unite us – not on the things that divide us.
• We value being 'high tech' & 'high touch': Utilizing technology & relationships.
• We value all people, but we are a church focused on the next generation: kids, youth, college-age & young families are our future!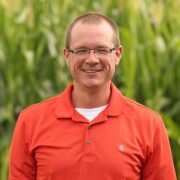 Jason Wood
Interim Lead Pastor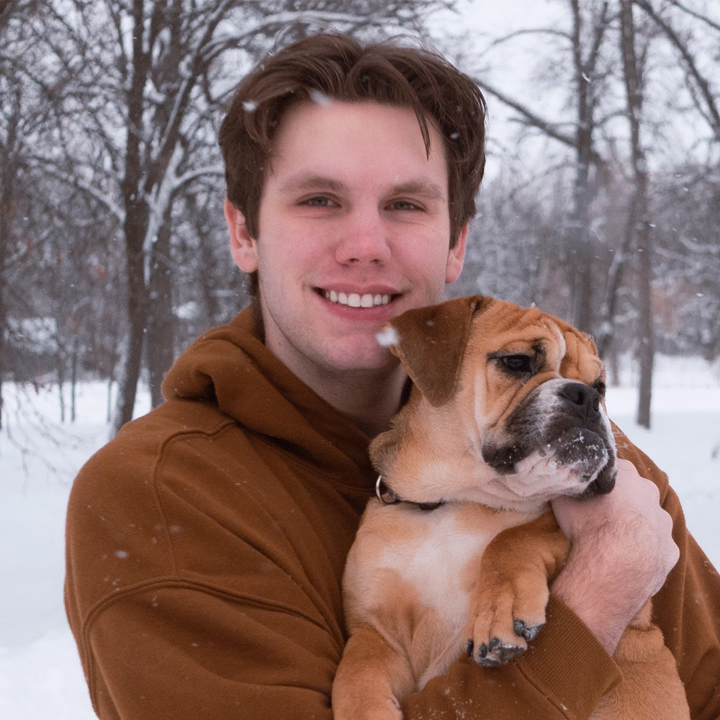 Jonah Hale
Media Director
About Jason Wood
Love God, love others.  Christ's call for us is to place God and others ahead of our own desires, and this has been a passion for me for the last decade.  Part of our life challenge lies in understanding how we can love God better, and how we can love others better.  My passion is sitting down with others, sharing some coffee and stories, and growing together in grace. God is still healing hurts, righting wrongs, and bringing justice for the oppressed.  It is my heart to be a part of His ministry to the church, and to Love Him well, and to love others as He has loved me. 
Jason is a Licensed Professional Counselor and holds a Masters of Arts in Professional Counseling (Liberty Graduate School), Masters of Divinity (Liberty Baptist Seminary), and Doctorate of Ministry with emphasis in Clinical Counseling (Providence Theological Seminary). Jason's areas of interest are conflict resolution, church health, leadership development, trauma, and anxiety.  Jason and his wife have 4 children and live on a small farm outside of Gilby.
Jonah grew up in Grand Forks and has been involved with Thrive from the get-go. He graduated from Olivet Nazarene University with a degree in Multimedia Communications and loves to share his creativity to help lead others to Jesus. When he is not working, Jonah loves to spend time outside, go to the gym, and take his one year old Olde English Bulldog, Chump, to the dog park.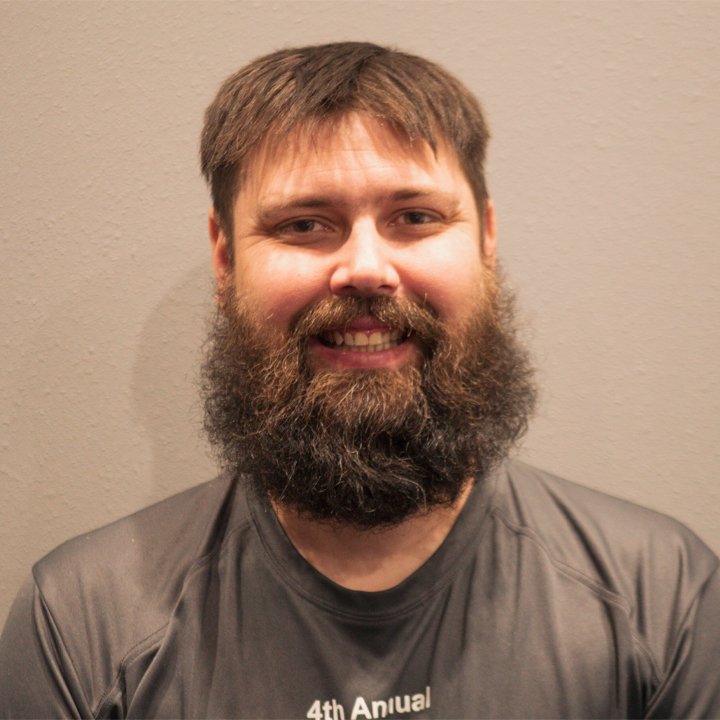 Matthew
McGrew
Co-Director
Children's Ministry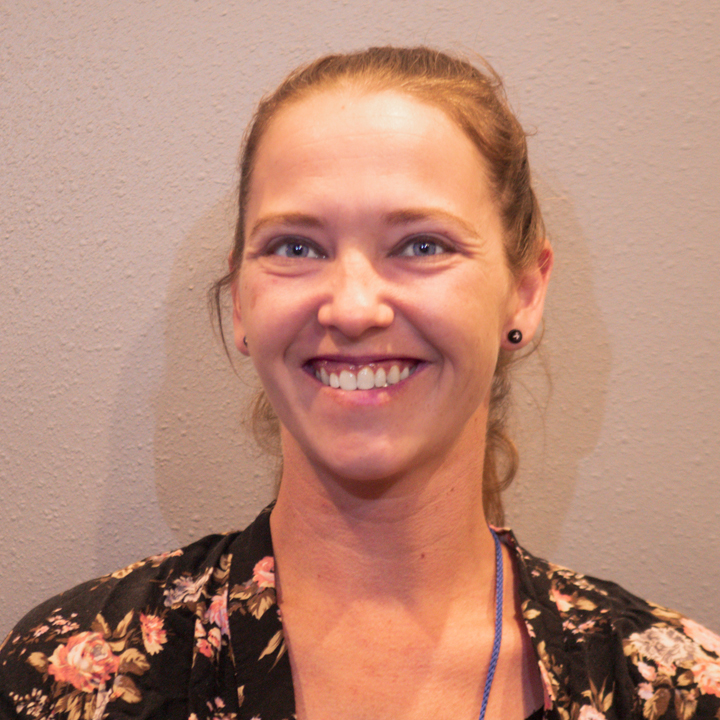 Eryn
McGrew
Co-Director
Children's Ministry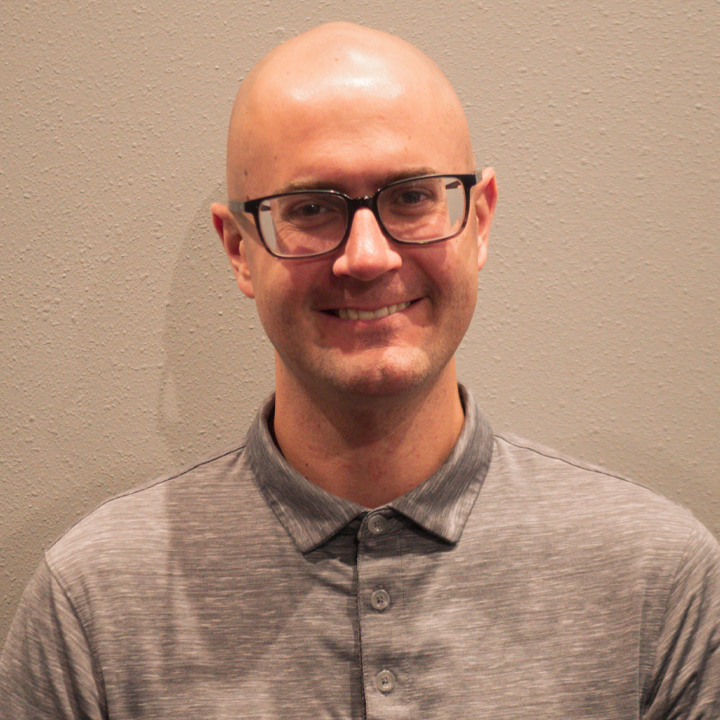 Cale Stoltenow
Business Admin
About Matthew
Matthew and his wife, Eryn, are co-directors at Thrive and have a heart to lead kids to Christ. Matthew currently works as a Production Lead Welder at Steffes MFG while also attending Indiana Wesleyan University in pursuit of his B.S. in Christian Ministry Leadership. He enjoys spending time with his family, fishing, bike riding, hunting, and doing crafts such as stained glass.
About Eryn
Eryn and her husband, Matthew, are co-directors at Thrive and loves to see the KMM kids grow in their faith. She has been volunteering with KMM for a two years and wants to continue helping children grow closer to Jesus and build a firm foundation using God's Word. She enjoys spending time with family, being outdoors, and doing side craft projects.
Cale has been a part of Thrive since its launch and has filled quite a few different roles in the church over the years. In addition to business administration, he works in food service and audio equipment installation. He is also currently employed by two other local churches. He lives in Grand Forks and enjoys music, kids, and foods that tastes great but is super unhealthy.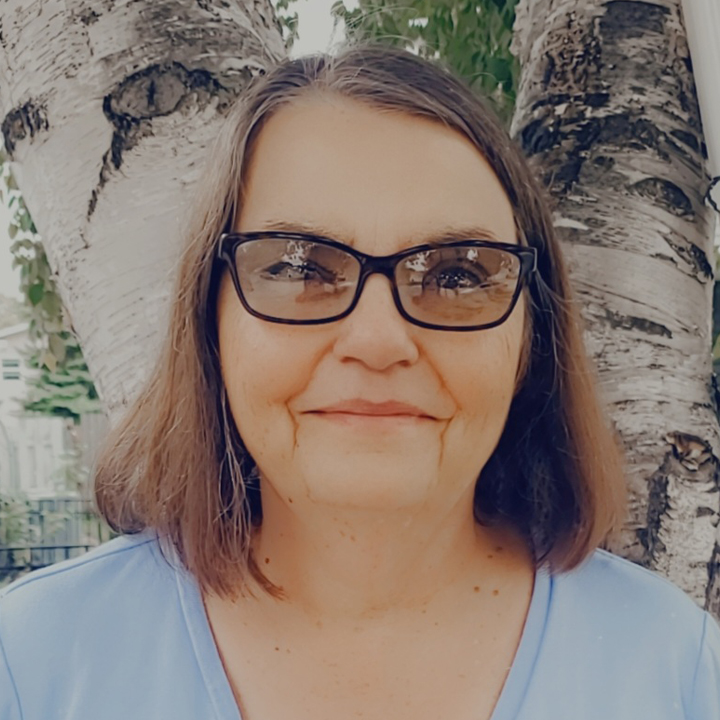 Leslee Taylor
Adminstrative Assistant
About Leslee
Leslee grew up in church and has worked in many capacities in many churches. She accepted Christ and was baptized when she was 8 years old. She loves working as Thrive's Administrative Assistant and looks forward to helping the church flourish.
Located in: Grand Cities Mall
Address: 1726 S Washington St S6, Grand Forks, ND 58201
Office Hours: M-W-Th 10AM – 4:30PM
Tu 1PM – 4:30PM